Wood Fragrances .... At Your Table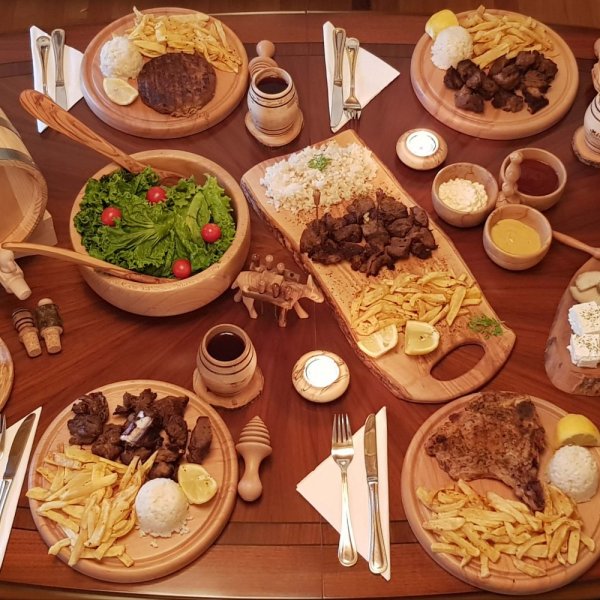 Gastronomy is an industry in which original, unusual but mainly creative ideas are a major concern for restaurant chefs with the ultimate goal of creating a gastronomic dish that will impress the customer both tastefully and visually. However, even at the level of a friendly or professional dinner, the appearance of the dish has to match the taste, impressing the guests.
Wooden Art has the solution. Letting your taste fall in love with art, success for a unique and original decoration of your professional or friendly dinner is one way. This original serving is related to the handmade wooden items produced by the Wooden Art team, which are recommended for a variety of uses. Initially, many of Wooden Art's wooden products play a key role in the preparation of a dish as they are able to provide greater efficiency with their use. For example, cutting wood offers comfort, speed and a successful result in cutting the right proportions of meats, cheeses and vegetables. Also, wooden mortars are an ideal choice for dissolving spices and vegetables easily, quickly and correctly. It is worth noting, of course, that the new trend in fashion is that many of the cutting boards have replaced porcelain plates and are used to serve meat varieties and dairy products, giving the table a "wood aroma" that impresses. Finally, salads and varieties of delicacies are wonderfully paired with handmade wooden bowls, giving unparalleled beauty to your table. In particular, wooden bowls can be used in many ways as there is a multitude of dimensions. Smaller bowls of 8-12cm can be placed individually or not on the table, serving various sauces or some small appetizers such as olives and nuts. Of course handmade wooden baskets of larger dimensions (20-37cm !!!) will ideally help serve the salad, where the depth and dimension of the bowls with the wavy "water" of the wood and in combination with the vibrant colors of the vegetables will give a perfect color and original decoration on your table.

 Create a unique environment using wooden objects that will excite your friends and loved ones by giving them the best impression.